INSIDE ISSUE 19.46 |  Nov. 13, 2020
BIG STORY: Big pot of money waits for legislators to spend next year
NEWS BRIEFS: Setzler to step down as Senate Democratic leader
LOWCOUNTRY, Ariail: A ripple
COMMENTARY, Brack: Democrats have keys, but need to turn on engine to win
SPOTLIGHT: The S.C. Education Association
Visit SiteFEEDBACK: Lincoln Project's efforts failed in S.C
MYSTERY PHOTO: Big window
Big pot of money waits for legislators to spend next year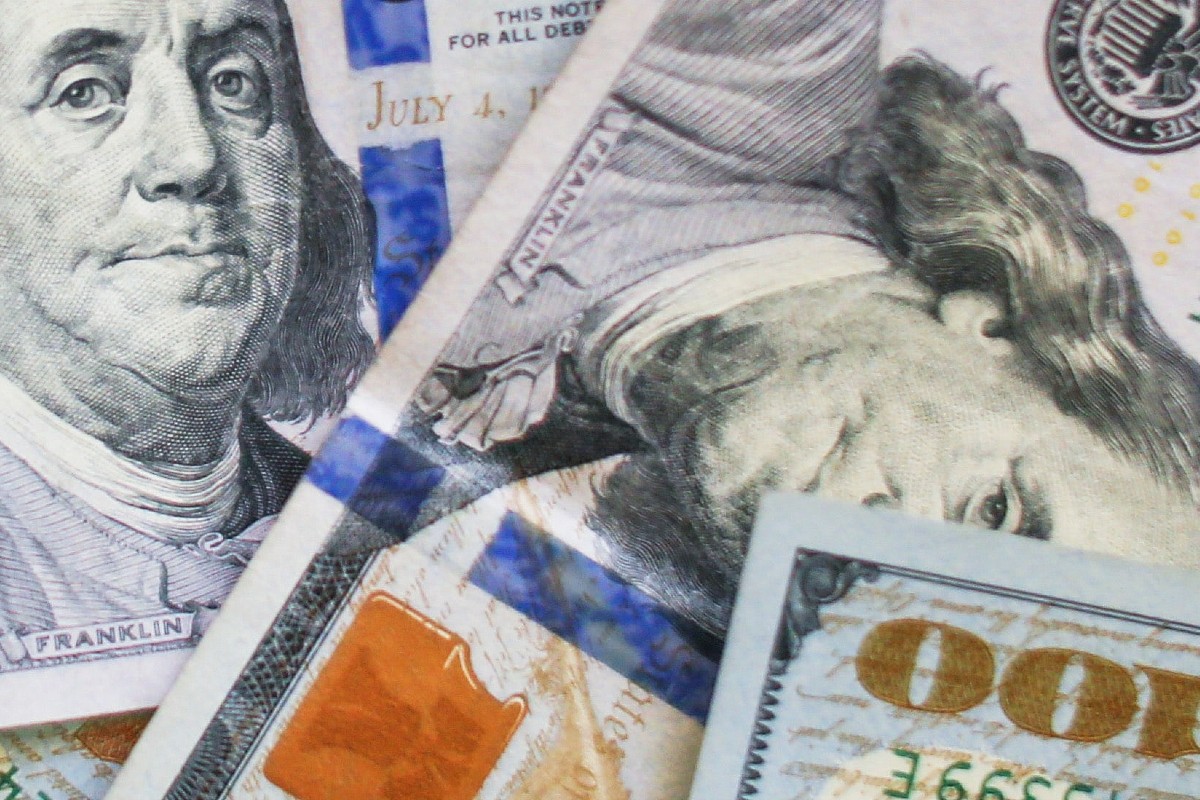 Staff reports  |  The state of South Carolina is sitting on a big old pot of money thanks to COVID-19.  
"The money has piled up because we didn't have a budget this year," said one Senate insider, reflecting on how the illness essentially shut down the annual spring legislative process. 
Without an approved 2020-21 budget, state spending remained at 2019 levels.  With no new budget, there were no approvals for new one-time spending projects.  Recurring expenses approved last year continued to be funded, but proposed recurring increases, such as a boost to per student educational costs or use of new "non-recurring" dollars for things like $100 million in security improvements for the state Department of Corrections, were put on hold.  So that inaction also meant contingency reserves from two previous budget years — monies generally spent in new budgets — were parked in state accounts.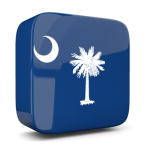 This bucket from reserves is not insignificant.  The pot is now worth $775 million, an amount that can buy a whole lot of widgets for state government.  And it's part of an even bigger pot that lawmakers will have to spend starting in July.  According to a Nov. 10 preliminary forecast for the state's 2021-22 fiscal year, lawmakers should have about $1.2 billion in new revenue to spend over and above what regularly comes in.  New revenue includes:
$182.2 million in new recurring General Fund tax revenue that doesn't include a tax relief trust fund;

$103.5 million in leftover reserves from 2018-19;

$671.5 million in unspent reserves from 2019-20;

$176.1 million from a capital reserve fund for 2020-21 (which generally will be rolled back into a new capital reserve fund);

$36.3 million from a projected General Fund surplus for 2020-21.  This amount, however, was adjusted down by almost $50 million because of impacts of the coronavirus pandemic.
The economic news, however, is not all rosy. The pandemic smacked more than just state government.  A new report shows the state's tourism economy lost $5.2 billion in revenues — a 43 percent drop from the previous year.
And while the $1.2 billion pot of state tax money will be helpful for lawmakers to spend next year on improvements to education, corrections, roads, health care and other priorities, the pandemic whacked a huge chunk of money from revenue collections.  According to the  state Board of Economic Advisors (BEA), the state lost about $800 million in anticipated tax collections this year, which means coffers will be about 3.5 percent less than what the state took in during the 2019-20 fiscal year.
"With the forecast, revenue collections through October for the current fiscal year are running approximately $176.4 million above expectations. But, the BEA cautioned the current trend is not likely to continue. The BEA advised the uncertainty about COVID- 19, the diminishing impact of previous federal stimulus funds, a slowing of the economy, and a poor tax filing season anticipated in April are significant concerns for the rest of the fiscal year."
On a brighter note, the BEA said the state's economy appears to be resilient.
"South Carolina is positioned to recover quicker from the effects of the COVID-19 pandemic than the rest of the nation," according to the statement.  "To date, South Carolina has recovered 70 percent of its COVID-19-related job losses, but the remaining jobs are expected to return slowly. For its forecast, the BEA anticipates a return to February 2020 pre-pandemic employment in February 2022 and assumes slower than historical growth through the remainder of FY 2021-22. 
"The BEA also expects wages and proprietor's income to grow, but at slower than historical rates. In addition, the BEA does not anticipate any new federal stimulus."
Setzler to step down as Senate Democratic leader
Staff reports  |  Senate Minority Leader Nikki Setzler, D-Lexington, is not expected to seek re-election to lead the Senate Democratic Caucus, according to The Post and Courier. 
"He will remain committed to being a bipartisan consensus builder in the Senate and working on behalf of his constituents and the people of South Carolina," Caucus adviser Antjuan Seawright told the Lexington Chronicle. "Sen. Setzler is also dedicated to fostering a new generation of leadership within the Caucus, and will offer his continued counsel and guidance moving forward."
In recent statewide elections, Senate Democrats lost three veteran members, which decreased the minority to 16 members.  Among the senators reportedly interested in the post are, in alphabetical order: Brad Hutto of Orangeburg, Darrell Jackson of Hopkins, Gerald Malloy of Hartsville, Margie Bright Matthews of Walterboro and John Scott of Columbia. 
Also in recent news:
More virus is on the way.  By Thanksgiving, South Carolina should top 200,000 total cases of COVID-19, based on projections.  As of this week, almost 190,000 people have been diagnosed with the disease — and about 1,000 new residents are getting it daily.  The percent of people who test positive with the disease remains in the double digits.  So far, the state has experienced more than 4,000 deaths, according to state health officials.  As a new surge in infections is expected to drop south from midwestern and northern states, more South Carolinians are expected to get the disease and die from it.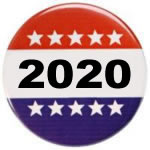 Biden presidency could benefit state.  President-elect Joe Biden got a critical boost when South Carolina voters put him over the top in February's presidential primary.  Now, South Carolina could benefit from a Biden administration with more federal funding for infrastructure, health care and education.  "My plan is to hit the ground running with our federal representatives and the new administration to ensure we have the resources we need to truly tackle COVID, flooding, traffic, affordable housing, public safety and racial reconciliation," Charleston Mayor John Tecklenburg posted on Facebook Saturday. "Those are our top priorities here in Charleston, and we're going to do everything we can to make them top priorities in Washington next year as well."  More.
Biden could tap S.C. leaders.  With South Carolina playing a key role in giving President-elect Joe Biden a strong primary victory, which led to victories in several other states, several Democratic politicos are being talked about for big jobs in the incoming administration.  Among those mentioned are:
S.C. Sen. Dick Hartpootlian of Columbia, possibly for an

ambassadorship

;  

Jame Harrison, who lost a high-profile U.S. Senate race, for a top post or head of the Democratic National Committee; 

Former Gov. Jim Hodges;

Outgoing Sen. Vincent Sheheen, former state Rep. Bakari Sellers,  and former U.S. Attorney Pete Strom, possibly for ambassadorships;

Others mentioned

for key positions include Solicitor David Pascoe of Orangeburg; state Sen. Marlon Kimpson of Charleston; Columbia Mayor Steve Benjamin; attorney Joe Rice of Mount Pleasant; businessman Billy Webster of Greenville; Columbia attorney Marguerite Willis; former state party director Amanda Loveday; and former HHS official Anton Gunn of the Charleston area.
No South Carolina leaders are being talked about as possible cabinet members, according to this article in The New York Times.
S.C. ballots tossed.  State election officials said more than 3,000 of 4,000 ballots that were not counted were invalidated because of the lack of a witness signature.  State lawmakers changed voting rules this year to allow everyone to vote by mail, but a witness signature requirement initially was not required.  Court battles led the U.S. Supreme Court to reinstate the requirement.
A ripple

Enjoy this week's cartoon by Robert Ariail, republished from our sister newspaper, the Charleston City Paper.  Love it?  Hate it? What do you think:  feedback@statehousereport.com.
Democrats have keys, but need to turn on engine to win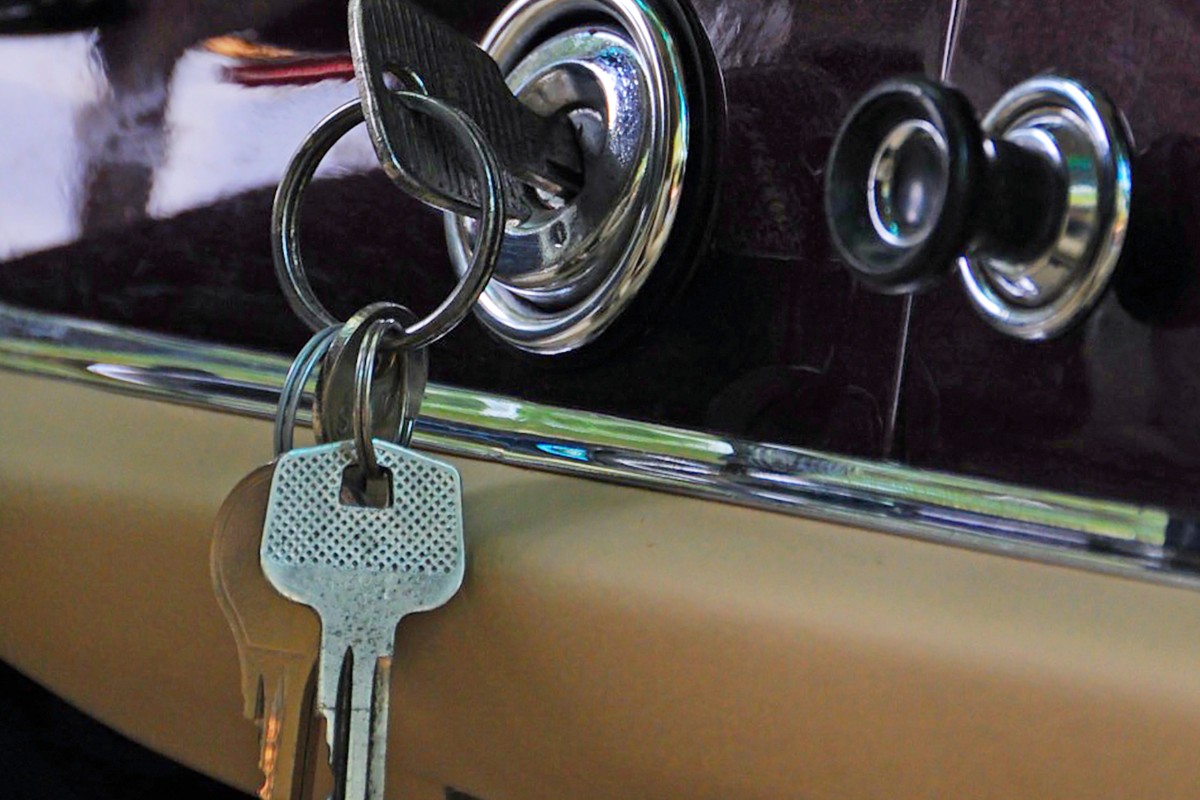 By Andy Brack, editor and publisher  |  Just look at what happened in neighboring Georgia and you can see that Democrats have the keys to win big elections.  But in South Carolina, they haven't turned on the engine.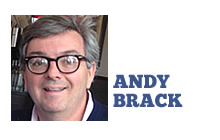 Instead, they lost a U.S. Senate race as well as down-ballot contests for Statehouse and municipal positions in what was supposed to be the year of the blue wave.  It was, at best, a ripple as state and local elections were nationalized so much that you'd think House Speaker Nancy Pelosi and Senate leader Chuck Schumer lived in the Palmetto State.
Look at what happened across the nation: Voters were highly engaged with 83 percent saying the winner of the presidential election really mattered to them, according to Pew Research Center.  That's 20 points higher than 12 years ago.  Voters also went to the polls.  Some 66.4 percent of registered voters cast ballots, the highest percentage since 1900.  And they cast the most ballots ever — more than 150 million votes.
In South Carolina,  2.5 million voters cast ballots, a record turnout of 72.1 percent.  Four years ago, 400,000 fewer voters went to the polls, a turnout of 67.9 percent.  
But in Georgia, registration exploded since 2016 with 1.2 million more voters, according to ABC News.  In the 2020 election, about 900,000 more voters cast ballots in Georgia than four years earlier, according to election results.
Much credit for Georgia being competitive in 2020 — and potentially flipping to President-elect Joe Biden — is given to state Democratic leader Stacey Abrams, who narrowly lost the 2018 gubernatorial election after registering hundreds of thousands of mostly black voters. 
"Another big surprise, maybe to a lot of people, was the impact Stacey Abrams had on Georgia," said longtime national Democratic consultant John Podesta in an exclusive interview with Statehouse Report. He is a former chief of staff for President Bill Clinton and counselor to President Barack Obama.  
"Registering 800,000 voters in the midterm 2018 election had a really substantial effect that is likely to give Biden the win in Georgia," Podesta said this week as vote-counting slogged on in Georgia.  "If she had not run the race in Georgia that she ran in 2018, there's no way Biden would have been able to prevail in Georgia as I think he will."
What's interesting about what Abrams did in Georgia is that it may be a key for milquetoast state Democratic parties in Southern states that haven't been able to take back control of legislatures.  In 2020 despite voters wanting change in the White House, there were fewer legislative chamber switches — than in any presidential year since 1944, according to the National Conference of State Legislatures.
Registering more voters in Southern states like Mississippi and South Carolina — and then getting them to the polls — is a "base focus strategy" that is a starting point, said Podesta, founder and current chair of the Center for American Progress.
But on top of that, Southern Democrats must have messages of value that resonate and show how they can "compete on the economy and education and other issues besides race and immigration."
Southern Democrats also have to communicate their values better in rural Southern communities, he added.  "We've got to have a story to tell about how we're going to improve the economic well-being, the educational well-being of those voters.  We've got to deliver now that we've promised to attack structural racism and the things that have held African Americans back for so long.  We've got to deliver on that.  But I think the future could be a lot brighter across a number of those states in the South."
For Democrats to be successful in the South, they'll have to deal with the nationalization of elections that seem to make local races about national figures like Pelosi and Schumer.  
"Once, you could have a completely different identity [as a Southern candidate] than what the national structure looked like," Podesta said.  "I think those days are gone, which means you need a national appeal that is broad and has the capacity to pick up the middle. You can do that, but you've got to be ultra-careful about it so that you can win it in states like Georgia and South Carolina."
Andy Brack is editor and publisher of Statehouse Report.  His column also is published in the Charleston City Paper, Florence Morning News, Greenwood Index Journal, The (Seneca) Journal, Camden Chronicle Independent and Hartsville Messenger. Have a comment?  Send to:  feedback@statehousereport.com.
The S.C. Education Association

The public spiritedness of our underwriters allows us to bring Statehouse Report to you at no cost. This week's spotlighted underwriter is The South Carolina Education Association(The SCEA), the professional association for educators in South Carolina. Educators from pre-K to 12th grade comprise The SCEA. The SCEA is the leading advocate for educational change in South Carolina. Educators in South Carolina look to The SCEA for assistance in every aspect of their professional life. From career planning as a student to retirement assessment as a career teacher, The SCEA offers assistance, guidance, and inspiration for educators.
Lincoln Project's efforts failed in S.C
.
To the editor: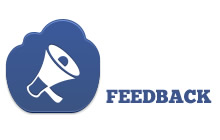 It does indeed seem the Lincoln Project's approach back-fired. 
Sigh, so sad for the state that America is in now.  Wish it was all over.  But no, unfortunately and- really- unsurprisingly, given the toxic, litigious, rumor-spreading, way of Trump… he is spreading lies about voter fraud and contesting legally cast votes in battleground states, namely Pennsylvania.  
I was ecstatic when it was announced as over on Saturday (Biden declared President-elect), but since then, Trump has refused to concede and a number of key Republican congresspersons have not congratulated Biden, or made public statements.
It does indeed seem, this may very well  get ugly, very ugly. And, sadness, plenty of Trump supporters are spreading misinformation about voter fraud which, when you look into it, is false.  And yet, they believe it (reports of supposedly thousands of dead people voting, video of Trump ballots burned etc. proved false, yet they believe it…).  How can so many people – millions – believe lies?  It's confounding. It's a very sad and toxic time for America.
— Carolyn Hehir, Bronx, N.Y.
Send us your thoughts
We love hearing from our readers and encourage you to share your opinions.  But to be published, you've got to provide us with contact information so we can verify your letters. Letters to the editor are published weekly. We reserve the right to edit for length and clarity. Comments are limited to 250 words or less.  Please include your name and contact information.
Big window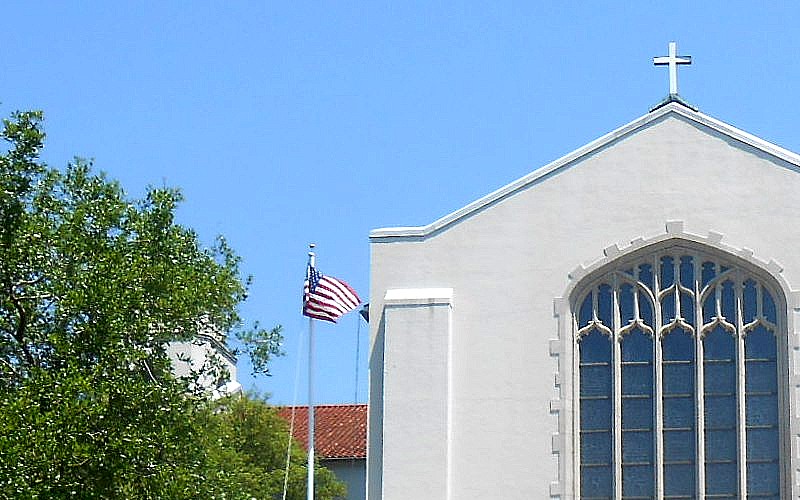 Here's a chunk of a building, but what's the whole thing? Send your guess to feedback@statehousereport.com. And don't forget to include your name and the town in which you live.
Our previous Mystery Photo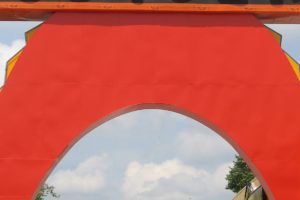 Our Nov. 6 photo, "Orange archway" is, of course, part of a giant Pedro at South of the Border near Dillon.  Two longtime readers separately described the shot as being, ahem, of Pedro's crotch.  Yes, indeed (but perhaps a little overly descriptive, huh?)
More correct guessers (26!) in this issue than ever before.  Congratulations to these sleuths: Jay Altman, Karen Owens, Rusty Reed, Lynn Stokes Murray and Elizabeth Jones, all of Columbia; Faith Line of Anderson; Don Clark and Bill Segars, both of Hartsville; George Graf of Palmyra, Va.; Dale Rhodes of Richmond, Va.; Kevin Mertens and Ashley Aldebol, both of Greenville, who said, "I know those legs anywhere;" Barry Wingard, Jacie Godfrey and Pamela Little-McDaniel, all of Florence; Robert Ariail of Camden; Steven Rowe of Alamogordo, N.M.; Steve Willis of Lancaster; Allan Peel of San Antonio, Texas; Philip Cromer of Beaufort; Lexie Chatham of West Columbia; David Lupo of Mount Pleasant; Frank Bouknight of Summerville; Dan Jepson of Travelers Rest; Dave Taylor of Darlington; and Yolanda McCormick.
Send us a mystery:  If you have a photo that you believe will stump readers, send it along (but make sure to tell us what it is because it may stump us too!)  Send to:  feedback@statehousereport.com and mark it as a photo submission.  Thanks.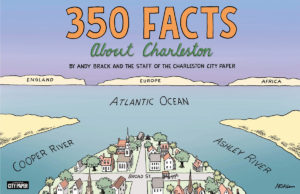 ORDER NOW:  Copies are in Lowcountry-area bookstores now, but if you can't swing by, you can order a copy online today.

Statehouse Report, founded in 2001 as a weekly legislative forecast that informs readers about what is going to happen in South Carolina politics and policy, is provided to you at no charge every Friday.
     

Editor and publisher: 

Andy Brack

, 843.670.3996

     

Special correspondent: Lindsay Street
We're proud to offer Statehouse Report for free.  For more than a dozen years, we've been the go-to place for insightful independent policy and political news and views in the Palmetto State. And we love it as much as you do.
But now, we can use your help.  If you've been thinking of contributing to Statehouse Report over the years, now would be a great time to contribute as we deal with the crisis.  In advance, thank you.
Now you can get a copy of editor and publisher Andy Brack's We Can Do Better, South Carolina!  ($14.99) as a paperback or as a Kindle book ($7.99). . The book of essays offers incisive commentaries by editor and publisher Andy Brack on the American South, the common good, vexing problems for the Palmetto State and interesting South Carolina leaders.
More
Mailing address: Send inquiries by mail to: 1316 Rutledge Ave., Charleston, SC 29403

Subscriptions are free:

Click to subscribe

.

We hope you'll keep receiving the great news and information from

Statehouse Repor

t, but if you need to unsubscribe, go to the bottom of the weekly email issue and follow the instructions.
Read our sister publications: 

Charleston City Paper

(every Wednesday) |

Charleston Currents

(every Monday).

 

© 2020, Statehouse Report, a publication of City Paper Publishing, LLC.  All rights reserved.